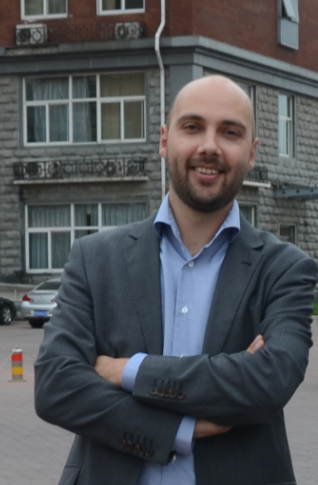 Dr. Joep Hofhuis works as Assistant Professor at Erasmus University Rotterdam, where he specializes in intercultural and organizational communication. His academic research focuses on how individuals communicate across cultures, how they adapt to multicultural environments, and how people with different backgrounds work together in organizations.
He currently holds a position on the board of the International Academy for Intercultural Research (IAIR), as well as being a co-founder and chair of the Division of Intercultural Communication and Diversity of the Netherlands Flanders Communication Association (NeFCA). Joep also works as a researcher, consultant and trainer within organizations that want to learn how to enhance interdisciplinary and intercultural cooperation among their employees.
Joep grew up in the Netherlands and the United States. In 2012, he was awarded a PhD in Organizational Psychology from the University of Groningen, for his studies on Cultural Diversity in Organizations. Before joining Erasmus University Rotterdam, he worked as a lecturer and researcher at University of Groningen, University of Amsterdam, Amsterdam University College,  and Windesheim University of Applied Sciences.